My first foray into D&D cartography in D&D is now
live on DMs Guild
! The city of Thentia is present, with updates for 5th Edition, and even includes GIGANTIC 48×36 files for printing (you know you missed those huge poster maps!). Check it out!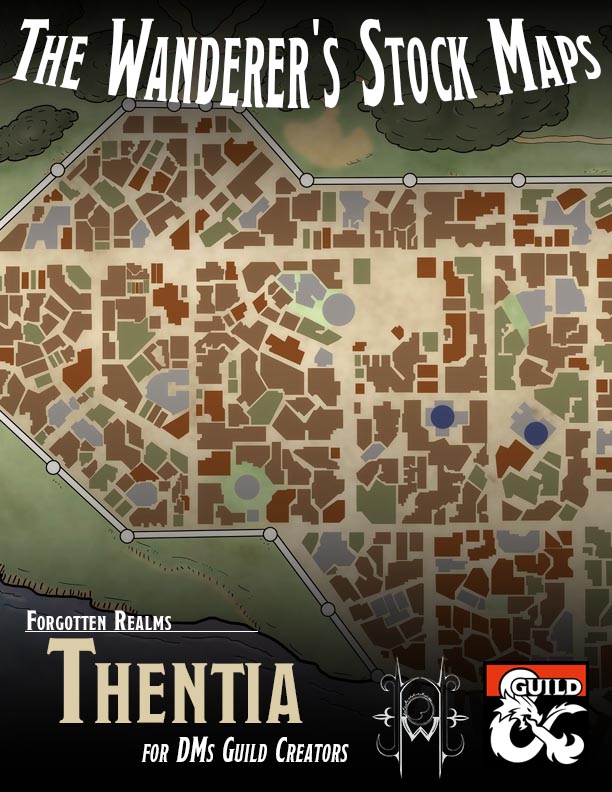 Traveling the Moonsea?  Pick up your map of Thentia, city of wonder and magic on the northern shores of the region.  These maps include locations that appear in Con-Created Content for the Adventurers League.  As such, this will be a living document, updated as new events unfold in the city of Thentia!
The included maps include a commercial license, and are able to be used in your DMs Guild products.  You may not include these maps as part of another stock art collection, or as a selling point for your products.